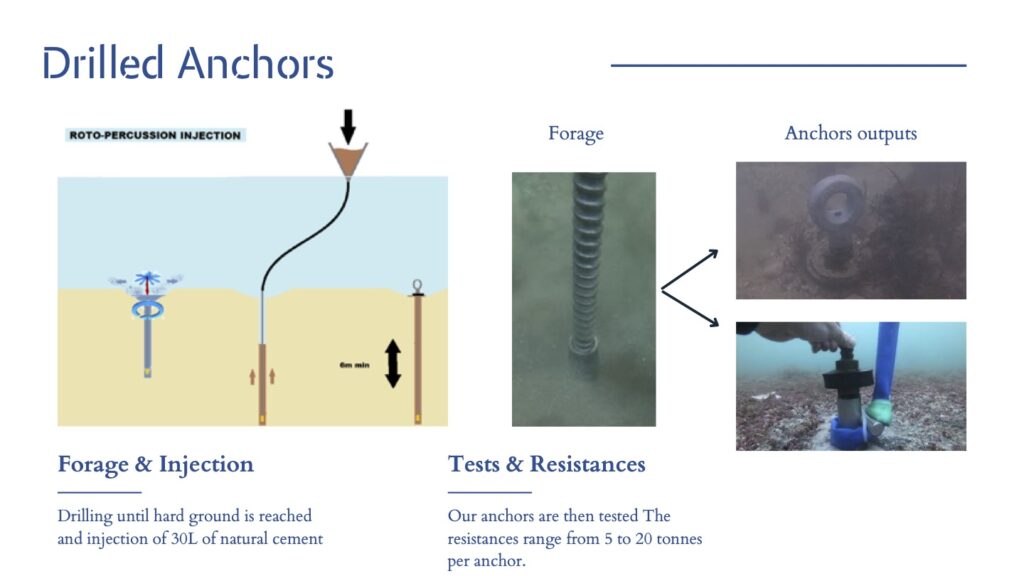 The Temano® drilled anchor applies the technology of self-drilling anchors to the maritime domain.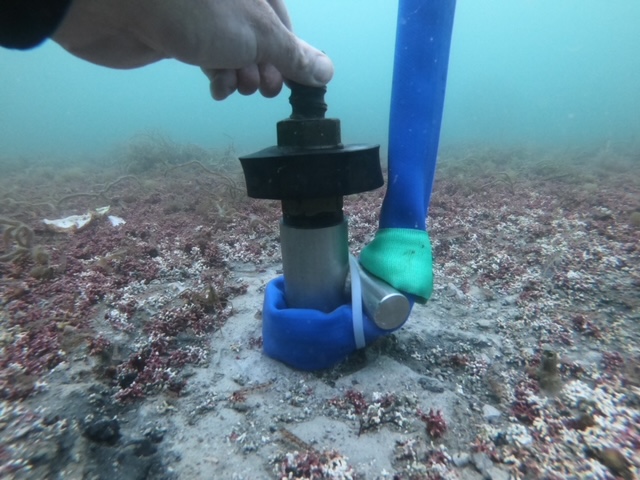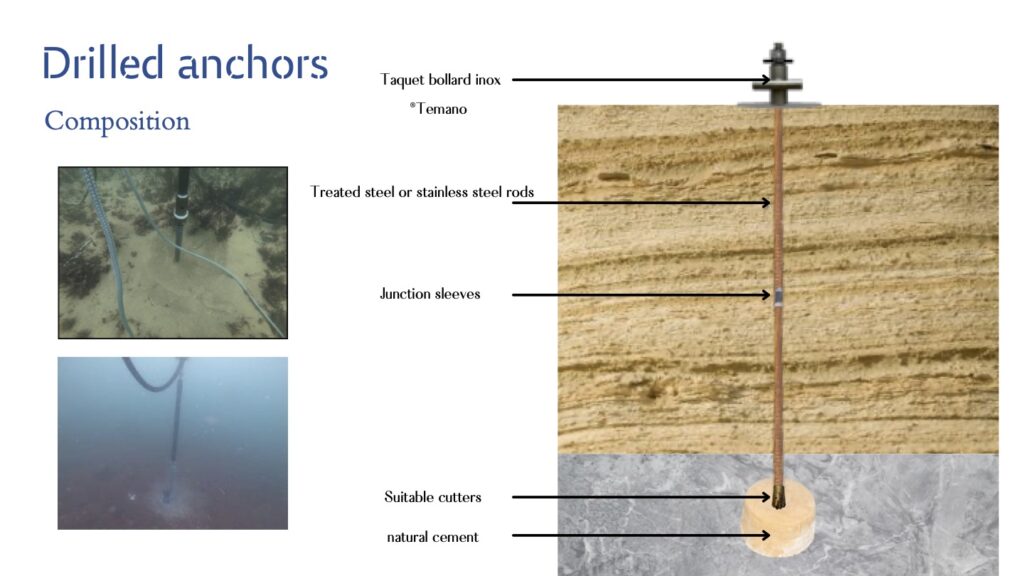 The device
The drilling device is in practice made up of a tripod under which the drill mast, articulated on gimbal, is suspended. This articulation guarantees the verticality of the hydraulic hammer on non-flat ground.
Once the desired drilling depth is reached, a natural cement grout is injected under high pressure. The injected natural cement rises from the bottom of the hole to the surface.
The significant roughness of the walls associated with the specific threading of the steel bar leads to a very resistant sealing, proportional to the length drilled and the hardness of the layers crossed.
Natural cement has the advantage of a very fast drying, of a 100% natural origin, and of a very high technical quality.
Resistances: From 2 tons to 20 tons at the tearing by anchoring (depending on the nature of the bottom)